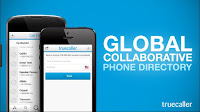 Sulekha has partnered with Truecaller, one of the leading communication apps in the world, to reinforce its "Zero-Spam Assurance". With the Truecaller app, Sulekha's users will be able to identify calls from service partners during their search for a variety of local services.
The "Truecaller priority access" technology labels all calls from Sulekha's service partners as 'Sulekha Service Partner' on the user's mobile screen. Besides, a new user on the Sulekha platform can now login with a single step using their Truecaller registered mobile number.
In November 2016, Sulekha announced the launch of its "Zero-Spam Assurance" campaign. Connecting service providers with customers forms the backbone of the local services fulfillment business. But this can also lead to a lot of spam calls. In a country where data selling is highly prevalent, users keep getting unnecessary calls long after their need is fulfilled. In a pioneering effort in the Local Services industry, Sulekha introduced a tech feature- the UVN (Unique Virtual Number), where personally identifiable details of a user aren't shared with a service partner till the user talks to them. As soon as a user's need is fulfilled, he/she has the freedom to uncouple his/her number from the service request. This will make the user number inactive on the Sulekha platform, and therefore, no service provider will be able to reach the user post this. The "Truecaller priority access" feature will further strengthen Sulekha's Anti-Spam strategy.
Soumendu Ganguly, Head of Marketing, Sulekha said, "With over 20 million users a month, customer privacy has been one of our foremost priorities. Besides ensuring that calls from service partners are recognized by customers, the "Truecaller priority access" feature will also equip customers with the choice to filter them. Our "Zero-Spam Assurance" initiative has resulted in a boost in customer satisfaction and better understanding of customer behaviour. The Truecaller partnership features will take us significantly further in this process. We will continue to innovate in this field as our users expect nothing short of the best from Sulekha.