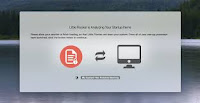 Cyber security company F-Secure has acquired Little Flocker, the most advanced security technology available for Macs, from a private app developer. Most Mac security solutions rely entirely on a traditional signature-based approach against malware, but cannot protect Mac users from modern targeted attacks.
Little Flocker protects Macs by using advanced behavioral-based analysis, and monitors apps that attempt to access confidential files and system resources. It also detects and blocks Mac ransomware. F-Secure will build Little Flocker's next-generation security engine into its new XFENCE technology. XFENCE will complement F-Secure's existing endpoint solutions to provide advanced behavioral Mac protection for both corporate and consumer customers.
The myth of Macs not requiring protection against ransomware, backdoors and other software vulnerabilities is fading away. Advanced persistent threat actors are increasingly focusing on Macs due to Apple's popularity among senior-level employees and other high-value targets. By acquiring Little Flocker's core technology and implementing it into F-Secure's endpoint protection portfolio as XFENCE, F-Secure will further enhance its products' existing cyber security capabilities for the sophisticated detection of zero-day attacks, regardless of the platform customers choose.
"Macs have become an appealing entry point for attackers seeking to penetrate organizations. With Little Flocker's technology, we will enhance the behavioral blocking capabilities in our Mac endpoint protection to stop modern adversaries cold", said Mika Ståhlberg, Chief Technology Officer at F-Secure.
F-Secure plans to enrich Little Flocker's core technology with its security cloud, and implement it into Protection Service for Business, a security solution with centrally managed computer, mobile and server security with integrated patch management and mobile device management. The technology will later be available to consumer customers as part of F-Secure SAFE - a multi-device security offering.