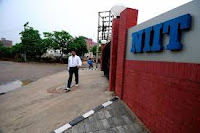 NIIT Limited that the Real Estate Council of Ontario (RECO) has selected NIIT Learning Solutions (Canada) Limited (NIIT Canada) in partnership with Humber College Institute of Technology & Advanced Learning, Canada as the Exclusive Designate to redesign, deliver, and maintain its flagship real estate education programs for professionals in the province of Ontario for a period of 5 years.
RECO is a not-for-profit corporation that is delegated the authority by the Ontario government to regulate the real estate profession in the province of Ontario, protecting the public interest through a fair, safe and informed marketplace. It oversees the day-to-day regulation of Ontario's more than 76,000 real estate registrants. Ontario is the most populated province in Canada and its capital, Toronto, hosts the largest real estate market in the country.
One of RECO's responsibilities is establishing education requirements to become a salesperson or broker in the province of Ontario, or to maintain registration (continuing education). Any person who wants to become a registered real estate salesperson or broker in Ontario must complete RECO's Registration Education Program and obtain their registration. The current programs have been in operation for many years and delivered by the current incumbent education provider. Historical data from the past five years detail that approximately 12,000 new Students begin the program each year with an annual individual course enrolment that exceeds 55,000.
The last 5 years have seen a significant growth in the number of students enrolling in these programs, as more and more individuals join the real state profession to cater to the rapid growth in the real estate market in Ontario. Student fees for 2016 exceeded CAD 30M, and cumulative fees over the last 5 years have been over CAD 100M.
RECO followed a two-phased extensive strategic review of its Registration Education Program and Continuing Education Program. Both phases involved significant stakeholder outreach and research. The second phase of the research conducted indicated that while the content of the current program was sound, there was scope to leverage advancements in technology and adult learning methodologies to rebuild the programs to emphasize experiential instruction through practical simulations at critical points in the learning process.
RECO therefore initiated the selection process of a Designate provider to design and deliver a new program that addresses the need for aspiring real estate professionals to be more practice-ready upon entry, and in turn enhance consumer protection. The new program would maximize experiential instruction opportunities for practical, real life skill application of the theory learned, accessible to students across Ontario.
Following a competitive and comprehensive selection process, RECO selected NIIT Canada in partnership with Humber College as the exclusive Designate to design, develop, administer and deliver a New Registration Education Program to be launched on July 1, 2019. NIIT Canada will deliver the New Program for a full five-year term under the Designate Agreement. The agreement is extendable for a period of three years.
In the new program structure, NIIT Canada will be a prime member in the Consortium, and will be accountable for the development and delivery of the entire program, while utilizing the strengths of Humber College's presence and expertise for accredited program and assessment delivery in Ontario. To ensure streamlined operations, NIIT Canada and Humber will operate in seamlessly linked technology platforms powered by a robust governance model and an integrated issue handling process.
NIIT Canada's solution incorporates experiential learning and award-winning pedagogical methodologies with a practical, hands-on approach to reduce the time to proficiency so that learners who complete the program are job-ready as they begin their careers. NIIT Canada will invest in creating a best-in-class real estate curriculum delivered on a state-of-the-art eLearning platform to provide learners with intense practice and a real world, immersive learning experience through the extensive use of cutting-edge, virtualized simulations and the convenience of multiple modalities. The changes to the structure and delivery of the program will help aspiring real estate professionals to practice skills in a real-world, interactive environment thereby improving their time to proficiency and enhancing consumer protection.
NIIT Canada's partnership with Humber College will ensure accredited and accessible training delivery in not just the Greater Toronto area but also the most remote parts of Ontario. NIIT Canada will also manage RECO's Knowledge Management Systems platform to provide real-time, on demand performance support for registered salespersons and brokers.
While developing this curriculum, NIIT Canada will also factor for the continuing growth in the Ontario real estate market and the increasing trend in course enrolments. According to National Statistics stated by the Canadian Real Estate Association, home sales over Canadian MLS® Systems rose by 5.2% month-over-month in February 2017 to reach the highest level since April 2016. While February sales were up from the previous month in about 70% of all local markets, the national increase was overwhelmingly driven by an increase in activity across the Greater Toronto Area (GTA) and environs.
"We're pleased to announce that the New Program will be developed by this partnership of two innovative leaders in professional education," said RECO Registrar, Joseph Richer. "The New Program will bring together the best in local real estate knowledge and education delivery, and leading edge expertise in program development. It will help ensure that students are practice-ready when they begin their real estate careers."
"NIIT Canada is truly honored to have been selected as the provider of real estate professional training programs to RECO. We are looking forward to developing the highest quality of training programs for Ontario's real estate professionals. Canada is a very important market for us and we are committed to expanding our operations in Canada, specifically Ontario, through our Toronto office to better serve the needs of our Canadian customers," said Sapnesh Lalla, CEO Designate, NIIT Ltd.
"Humber has a strong industry reputation for credential testing and delivery of professional designation programs says," Alister Mathieson, vice-president Advancement and External Affairs. "Further, Humber is closely connected with our local and provincial communities, and the opportunity to deliver specialized education and skills to real estate salespersons and brokers will help contribute to Ontario's economy as newly trained professionals enter the workforce."