By: Rick Vanover — Director Technical Product Marketing & Strategy, Veeam Software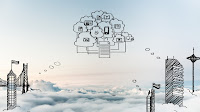 A hot topic for organizations in the Middle East, digital transformation, it is signalling big changes for the modern, Always-On enterprise to run their business. It promises to bring with it opportunities to embrace new technologies, leading to improved efficiency. Digital transformation is seen as a big investment, and businesses are increasingly demanding more from their IT services. Digital transformation is becoming a requisite for survival in the current and future landscape.
In order to deliver an Always-On enterprise, digital transformation should be widely embraced. However, it doesn't come without its challenges. For example, it has the potential to put incredible strain on data centers during implementation, as it involves updating legacy systems, alongside the investment of time and money. Another possible barrier is the potential for explosive data growth, as many business applications will provide rich data options, such as photos and video, drastically increasing demand for storage in the data center.
In any organization, IT teams are keen to invest in new applications and infrastructure techniques to aid this transformation. With heightened expectations on critical services, it is more important than ever for businesses to prioritize and invest more in technology, driving the need for them to innovate, and meet their user's needs. Service providers and cloud technologies do a good job of meeting new business requirements for the data center, providing additional uptime, increased bandwidth, more space and reduced costs.
A prime example of digital transformation in action can be seen in basic workforce communication. Just a technology generation ago, email communication wasn't widely supported or used. However, it is now arguably the most critical application for businesses, offering enhanced integration across multiple systems. This shift has enabled everything from meeting room capabilities, mobile device access for all communication and critical applications, voicemail message delivery to mobile devices, and more. It is clear that the communication process has changed significantly in recent years, and in turn has leveraged new devices, new networks and new applications, constantly drawing back to the data center with an increased expectation on availability.
Digital transformation also requires a change in the way the IT department, and the wider business, is structured. This is critical, as the rules don't change with digital transformation or new characteristics of modern applications and infrastructure; instead, the delivery and implementation do. The argument could be made that there are even more rules now due to the heightened expectations on critical services. Businesses must strengthen controls and deliver complete visibility in a new way to meet these needs, opening up the opportunity for innovation in the data center.
While digital transformation comes with its challenges, businesses should remember that leading this transformation shouldn't fall to any one individual within the organization; it should become a conversation between those providing IT services, and those who consume it. IT can no longer operate as a silo, and instead should operate as an internal service. Internal IT groups providing critical applications to a business unit should have a discussion on how an application is implemented, as well as considering what could happen in the event that something doesn't go to plan. In preparation, businesses should agree to a 15 minute recovery time and point objective for their critical applications. But even planned SLAs for recovery time objectives can falter with businesses setting these at 1.6 hours, when in reality, recoveries have taken 5 hours. This can have a significant impact on the availability decisions that must be made in order to meet the needs of the Always-On Enterprise.
Neglecting digital transformation can lead to loss of business, loss of revenue and possibly most damaging, the loss of business reputation, with 73 percent of businesses feeling that application downtime or data loss will negatively impact customer confidence and brand integrity. As such, many organizations will benefit from a strategic approach to digital transformation, and the key is to spend time gathering information, priorities and capabilities of all stakeholders before making any decisions. The back-end IT infrastructure also needs to change in order to embrace digital transformation.
This digital transformation, and the ability to meet the needs of the Always-On Enterprise, can only be met when the modern data center has the capabilities to meet the demand. Is the data center highly virtualized? Does the data center have investments in modern storage systems? Is the data center capable of extending functionality to cloud and service providers? These needs can only be met if the modern data center has these essential characteristics.