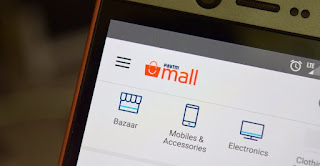 Paytm Mall announced it has sold more than 150,000 Maggi Masalas of India packets as customers rushed to the platform to buy the new variants of their favorite 2-minute instant noodles.
Nestle's latest Maggi Masalas of India has brought 4 new exciting flavors - Amritsar Achari, Mumbaiya Chatak, Chennai Super and Bengali Jhaal. Customers can buy these unique noodles packs exclusively on Paytm and Paytm Mall.
Speaking on the announcement, Saurabh Vashistha, Vice President - Paytm Mall said, "We have sold out the first batch of 150,000 Maggi Masalas of India packets within 2 days of launch. There has been a great amount of excitement around these unique flavors from one of India's favorite brands and we have received a phenomenal response from customers across the country."
Earlier this month, Nestle and Paytm launched an online contest where customers could search 'Meri Maggi' on Google and vote for their four most favorite flavors to be launched. The company received an overwhelming 80,000 registrations and is set to announce the winners who would win 10,000 free Maggi Goodies.