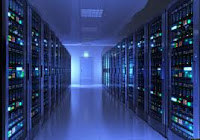 Lenovo announced the launch of its new Lenovo Data Centre Partner Programme for Asia Pacific. Conceptualised entirely from ground-up in consultation with channel partners, the partner programme is aimed at helping Lenovo channel partners bring best-of-breed data centre solutions to the enterprise market.
The programme provides Lenovo business partners with exclusive access to top quality support and attractive incentives - designed to help them grow their businesses, and to reward their commitment to Lenovo's solutions. Channel partners are rewarded with generous economic incentives, training, and dedicated resources regardless of their partner tiers.
Partners can also look forward to clear and simple pathways through the programme, with various tiers awarded through the meeting of revenue thresholds, and by maintaining certified expertise on Lenovo's solutions. Partner tiers include Silver, Gold, and the exclusive Platinum tier, which extends additional privileges such as certification vouchers, invitations to advisory councils and direct access to Lenovo's knowledge base.
The partner programme underscores Lenovo's commitment to Asia Pacific channel partners through enhanced engagement, following the soft launch of Lenovo's Asia Pacific Channel Portal in October last year. As of launch, Lenovo Data Centre Partner Programme has seen more than 800 partners enrolled across Asia Pacific.
Sumir Bhatia, Vice President of Data Centre Group for Asia Pacific said, "We are excited to launch the Lenovo Data Centre Partner Programme for Asia Pacific, which reflects Lenovo's solid commitment and dedication to our channel partners in the region. As the only major data centre brand with no legacy to protect, Lenovo is uniquely positioned to help our business partners meet diverse needs in the enterprise market, through best-of-breed data centre solutions and our open eco-system of partnerships with leading IT providers. We are 100% dedicated to our 'channel first' strategy, and are laser-focused in our mission to deliver value to our Asia Pacific partners through profitability."