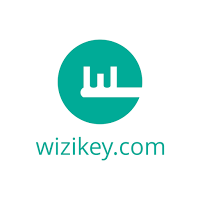 Wizikey, Gurgaon based tech start-up, released its Android app on the Google Play Store. With the new app, users can track relevant news in less than five seconds, compare and analyse with competition in less than 30 seconds on a curated database of more than 150 news publications.
In addition to the above features, the App version of Wizikey will now also help users get a quick trend analysis on their brand keywords and news coverage alerts in real time.
The Wizikey app is available on the Play Store for free and is designed for support on all Android platforms.
Speaking on the launch, Wizikey CEO and co-founder Aditi Bhargava said, "The Android App launch is to capitalize on our growing user base. With a growing smartphone user base, mobile apps are the obvious choice. The Android platform is the next step towards improving the user experience in a number of ways."
Wizikey founding team, the sister duo, includes IIT Kharagpur & ISB alum Aditi Bhargava, and SRCC & MICA alum Aakriti Bhargava, and is headquartered in Gurgaon. Wizikey already has over 500 registered users and 100 startups, reaping the benefits of the platform. The platform has crawled a million news items and has collected information on more than 15,000 influencers.