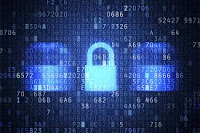 The 3rd edition of country's most awaited event, Cyber Security India 2016 is slated to happen on 19th February, 2016 at Le Meridien, New Delhi. Bharat Exhibitions is credited successfully for organizing this event since the year 2014 and alluring the industry's attention towards the rising threats to cyber security and its changing landscape.
The conference will bring together the best minds in cyber security under one roof to create an interactive milieu for exchange of knowledge and ideas.
The event is being endorsed and supported by Department of Electronics & Information Technology, Ministry of Communications & IT, Govt. of India; COAI; AUSPI; TAIPA; ITU-APT; TUGI; PTCIF and ICA.
The highly anticipated Cyber Security India 2016 will endeavor to address the emerging and continuing threats to cyber security and its changing landscape, as well as respond to increasing risk of security breaches and security governance, application security, cloud computing security and other cyber risks in the India region.
The event will focus on the most challenging issues faced by the industries like Transport, Defence, Utilities, Telecommunication, Banking, Manufacturing & Automobiles. The event will be a timely opportunity to discuss on the growing threats to the national security, security issues for open source software, current trends, key challenges and solutions for the industries, efficient & effective ways to protect data & applications, ways to manage security gaps in an enterprise and how to bridge a gap between security and operational efficiency.
"Cyberspace touches nearly every part of our daily lives through broadband networks, wireless signals, local networks, and the massive grids that power our nation. Defending against and defeating cyber attacks will require the combined efforts of both the public and private sectors, working to develop new technologies and new approaches, for maintaining real-time protection of their individual networks. Through this conference, we tend to convene the leaders representing government, business and academia to join us in securing the digital world", says Mr. Shashi Dharan, Managing Director, Bharat Exhibitions- the organizer of Cyber Security India 2016.
Now into successful 3rd edition, the participants will gain insights on information security governance, network access control, data security, web & wireless Security, end To end security, application security, identify management, manage security services and cloud computing services.
Making it truly global platform to conduct business, global majors engaged in the business of cyber security such as; BlackDuck, F5, Checkpoint are sponsoring the event.