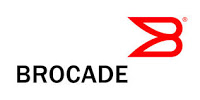 Brocade announced new offerings to help mobile operators re-architect their networks to support 5G services and deliver higher agility and performance at a fraction of the cost of traditional networks. These innovative New IP offerings uniquely position Brocade as a disrupter with 5G capabilities that solve the key challenges facing mobile network operators (MNO) and mobile virtual network operators (MVNO) today.
The massive amounts of data created and moved by users consuming Internet and video services, as well as the number of connections associated with the Internet of Things (IoT) and machine-to-machine (M2M) services, have stretched mobile networks built on legacy architectures to their breaking point. In addition, traditional networks cannot adequately support innovative emerging use cases such as in-flight connectivity and services. Enabling new services and meeting customer demand requires more than just a revamped, higher-speed air interface. A fully mobile and connected society requires a pervasive mobile network infrastructure that is software-enabled, virtualized, modular, scalable and built on open standards.
Brocade is providing a path to deliver on this mobile network vision by simplifying the infrastructure and making it possible for operators to begin the transformation to 5G today. With mobile devices capable of generating diverse traffic patterns in terms of data rate, traffic load, mobility, coverage and criticality, Brocade®offerings address the challenges of emerging services—such as IoT, M2M, high definition video, inflight connectivity and virtual mobile networking—by improving flexibility, cost-efficiency and scalability over legacy networks.
"There is a desire among mobile operators to introduce virtual mobile core technology to support new services and business models at a low cost-of-production," said Gabriel Brown, senior analyst for Heavy Reading. "However, because it involves a challenging set of applications that are inherently risky to experiment with, they are seeking to identify lead use-cases, such as MVNOs, enterprise VPN and IoT services that can deliver a fast return without adversely impacting the mass-market consumer EPC. Over time, as operators gain experience with the technology, we expect virtualization to become the mainstream operating model. The future 5G core will be 'cloud-native' from inception."