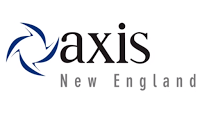 The Danish Ambassador to India, Peter Taksøe-Jensen launched Universal Robots, the Danish robot manufacturer that pioneered collaborative robots, at the Le Meridian, New Delhi. The collaborative robots range was unveiled in a launch event by Esben Østergaard, Chief Technology Officer of Universal Robots, along with Pradeep David, General Manager, India.
Human-robot collaboration has come of age with collaborative robots (also called co-bots) designed to work with humans and assist them with a variety of tasks. Co-bots help automate and streamline repetitive and potentially unsafe processes thus, ensuring safe work environment while increasing productivity and efficiency. Given these advantages, small and medium-sized enterprises (SMEs) are eager to adopt this technology. In a human-machine study conducted by MIT researchers at a BMW factory, it was shown that teams made of humans and robots collaborating efficiently can be around 85% more productive than teams made of either humans or robots alone. Also, the cooperative process reduced human idle time by virtue of its pace-setting ability.
With the goal of making robot technology accessible for small and medium sized enterprises, Universal Robots offers simple, flexible and affordable collaborative robot arms- UR3, UR5 and UR10 named after their payloads in kilos. Having sold over 7000 collaborative robots, and ranked #25 on MIT Technology Review's 2015 list of the 50 Smartest Companies, Universal Robots continues to revolutionize the way industrial robots work and operate alongside workers. Workers can collaborate with the robots in close proximity on assembly lines with no safety guarding (subject to application risk assessments) The co-bots are easy to program and the first set up takes less than one hour. They can also be moved easily around the production facility for multiple applications. Flexible ±360 degree rotation of all joints allows usage in confined spaces. Infinite rotation of the UR3 tool is possible for screwing and drilling applications. The co-bots can be floor, ceiling, and wall mounted as required.
Speaking about the launch of Universal Robots in India, Chief Technology Officer, Universal Robots, Esben Østergaard said, "We are delighted to introduce our advanced tools to the Indian market for increasing productivity, quality, and market competitiveness. Our collaborative robots help ease out processes in task driven industries like manufacturing, assembly and food processing. They work alongside their human co-workers to optimize and automate time consuming, repetitive and physically challenging activities in the production flow. We have also seen end users integrate our robot arms in applications and industries that we didn't initially expect. They have differentiated themselves in the market using our advanced tools innovatively. Universal Robots are being used with innovative applications like Neurosurgery, Bartending, Kiosk-based manufacturing, Physiotherapy, Aviaries, and even as Chef's assistants."
"Advanced robotics is now accessible to anybody who wants to increase productivity while maintaining high safety standards. Our smallest collaborative robot is world's most flexible, light weight, table top robot that has been embraced worldwide especially in the electronics and metal industries. We are growing our channel partner strength in all major locations of the country and will continue to expand our network in the coming years." said Pradeep David, General Manager of Universal Robots' India.
"This is a proud moment for Denmark as we continue to establish ourselves as a country that believes in innovation and knowledge export as a way forward in bringing global communities closer. Universal Robots was named one of Denmark's 30 most important export companies and received the Danish award for fast growth at Digital Gazelle last year. We believe that Universal Robots will enable our interest of supporting growth in various sectors of India with their world leading technology." said Peter Taksøe-Jensen, Danish ambassador to India.