Tuesday, 2 February 2016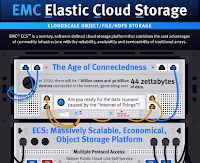 EMC Corporation announced the newest version of ECS (EMC Elastic Cloud Storage), v2.2. It is essential for organizations which are trying to keep up with the blazing pace of digital transformation. Built from the ground up, ECS 2.2 can provide organizations a global scale with up-to-exabyte capacity with compelling economics and can handle the massive burden generated by object data from mobile devices, social media and the Internet of Things (IoT), that many traditional storage platforms aren't designed to handle.
Valion, P.R.E.F.O, a Private Real Estate Family Office on Monday launched a real estate portfolio management portal myfollo to cater to property advisory for investors and end users.
The Gurgaon-based Valion plans to raise Rs 30-40 crore from investors by mid 2016 for expansion of the new entity across India. The company has already begin initial talks with potential investors.
Monday, 1 February 2016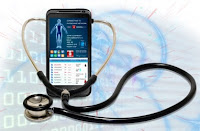 Infoholic Research LLP, a global ICT market research and consulting organization, recently published a study titled "IoT Healthcare Market- Global Trends and Forecast - 2016-2022". Infoholic Research predicts that the IoT solutions will have a positive impact on healthcare services, and with the government spending the healthcare delivery will improve. The research predicts the IoT healthcare market is expected to grow at CAGR of 43.01% for the period of 2016-2022.