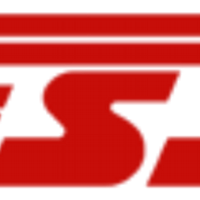 IBM announced that Financial Software and Systems (FSS), a global leader in payment technology and transaction processing, has selected IBM's MobileFirst platform to revamp its existing digital banking solutions to ensure it remains the leader in the mobile payment and mobile banking ecosystem in India/APAC regions. The rapidly growing FSS clientele includes over 100 leading global banks and financial institutions, as well as, some of the world's largest processors, pre-paid issuers and retailers, including over 35 public and private sector banks in India.
With banks constantly trying to lower their operational costs and transform their bank branches into sales centers, mobility solutions for banking have become crucial while customer stickiness via mobile banking services has become top priority. Increased demand for mobile services from customers has compelled banks to look for solutions that are compatible across mobile operating systems and handheld devices. At the same time, banks expect the solution to future-proof them from the rapid changes in the mobility space and help them scale seamlessly to cater to future demands. This strategic partnership will result in providing scalable next-gen mobile banking solutions to banks in the APAC region. Together, FSS and IBM will be able to power nearly millions of devices with this next generation payment applications for banks.
IBM's MobileFirst platform integrates the build, test and management phases of payment solutions seamlessly. It enables standardization of processes on a single platform, thereby improving efficiency in addressing time to market needs with agile app development. The platform also offers enhanced security ensuring a fully protected app along with reduced total cost of ownership and business continuity - provided by assured support on future roadmap and development for new OS. It comes with key features like Device Fingerprinting (OS, IMEI Code and System Info) and Mobile Device Management that includes remote de-bugging and software fixes. It also offers Mobile Application Management along with auto upgrades and seamless upgrading of mobile banking and mobile payment features on the move, to deliver a seamless mobility experience for the banks.
"FSS aims to be the best payments technology and transaction processing provider in the world and is continuously investing in cutting-edge technologies to enhance customer experience and introduce innovative products and solutions to meet the evolving needs of its customers. In line with our core values of providing state-of-the-art infrastructure solutions, we are continuously looking for ways to foster innovation to deliver greater value and superior customer experience. Also, our belief in IBM as a trusted technology provider was further strengthened with the unique capabilities of the MobileFirst Platform which will help us provide scalable next-gen mobile banking solutions to banks in the APAC region," said Suresh Rajagopalan, President - Software Products, FSS. IBM's MobileFirst Platform continues to enable enterprises to accelerate delivery of their mobile strategy with development libraries, capabilities that are designed to facilitate secure integration and a ubiquitous data layer to provide a more engaging user experience. It can help clients achieve greater efficiencies and take advantage of new growth opportunities in untapped markets while securely scaling the number of users and apps being delivered to the market, especially in the financial services sector," said Naveen Gupta, Asia Pacific Executive - MobileFirst, IBM.