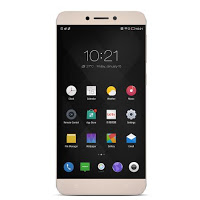 LeEco (formerly known as Letv worldwide) entered India by holding an extravaganza official launch event in Gurgaon on January 20th, 2015. This 1,000-guest event, which was witnessed by nearly 500 media people. Facebook also provided online live broadcast of the grand event reaching a historical audience number of close to 100 million. The event proved true previous rumors by launching two groundbreaking Superphones, Le Max and Le1S. LeEco also highlighted its world-renowned Le Ecosystem.
LeEco to replicate its renowned Ecosystem Model in India
LeEco introduced its success in other markets, including Mainland China, Hong Kong and the United States, and the multinational company hopes to copy its legendary story in India by introducing its Ecosystems and amazing products, according to Tin Mok, Group Vice President and CEO, APAC of LeEco.
Started in 2004 as a small video-streaming company, LeEco has developed into a world-renown brand with seven pioneering eco-systems, including content ecosystem, big screen ecosystem, mobile ecosystem, sports ecosystem, automobile ecosystem, internet financing ecosystem, and the internet and cloud ecosystem. Each sub-ecosystem is the specific application of the open user-oriented Le Ecosystem.
All seven sub-ecosystems are synergistically connected with each other and are constantly transforming people's Internet lifestyle for the better and improving the environment we live in.
Ablikim Ablimit, Vice President of Strategic Planning and Management of LeEco, explained that the user-centric LeEco systems can ensure consumers enjoy seamless and interconnected world-class services while even participating in product design and improvement.
LeEco releases Le Max, a premium phone owning the fastest processor
Atul Jain, COO of Smart Electronics Business, Le Eco India, who used to serve as the Senior Vice President at Samsung South-West Asia Regional HQ, introduced the 6.33 inch screen Le Max as the premium phone of the company. This phone's slogan, "Go Big, Go Bold" was the brainchild of a Le Superfan, and its eUI (Eco User Interface) was constantly improved with feedback from more than 200,000 users worldwide.
Le Max is backed by one of the world's fastest processor, the Qualcomm Snapdragon 810, which is primed for better multi-tasking and unrivaled performance, all thanks to an octacore processor and the phone's 4GB DD-R4 RAM plus variants of 64GB or 128GB storage.
To prove the phone's outstanding performance, LeEco compared Le Max with several other international brands by adopting AnTuTu Benchmarking Scaling, which showed Le Max leaving other flagships with the same Qualcomm 810 processor, like HTC one M9, Sony Xperia Z5 far behind with a performance score of almost 84,000.
The 6-piece lens 21Megapixel rear camera with Sony's IMX230 sensor and Optical Image Stabilizer make sure the best and sharpest picture and video quality even in low light. The Dual tone flash has two sources of light with different color temperatures ensuring the user getting the best balance of light when clicking pictures at any time of the day, providing better performance than even the latest iPhone 6s.
Le Max is also the world's first phone with a 2K display and a 21 MP camera.
The front camera with a wide angle 5P lens and F2.0 aperture allows people take the best selfies and groupies. And a more user-friendly design is when taking selfies, people can just touch the fingerprint scanner at the back to capture photos or videos, making a large phone of a 6.33 screen easier for life.
Le Max also boasts of the best in class Hi-Fi audio experience with features like noise-reduction, lower surface noise, better frequency response and higher power output capacity. LeEco has partnered with AKG Acoustics, a world-class audio equipment professional company in Europe, to develop the Le Hi-Fi experience which delivers a powerful, undistorted sound that music professionals have trusted for almost 70 years.
The full metal unibody design out of aircraft grade aluminum makes the phone fashionable and sturdy, and Le Max is also the world's first full-floating glass, which is a Sharp Screen exclusively for LeEco, and bezel-less design, reaching an unmatched viewing experience.
Atul, COO of Smart Electronics Business, Le Eco India, said Le Max will be available in 2 colors- shimmer gold with 128GB and titanium silver with 64GB of memory, which would be available on Flipkart from 16th February..
LeEco also released a top-end variation of Le Max at the event. Le Max Sapphire has the same specs with Le Max except its display screen, which is a 6.33 inch sapphire. Not only expensive and looks elegant, this sapphire screen is as hard as a diamond.
The Sapphire version of Le Max is pink color, which requires exceptional skill to create. It will have sales based on invitation and only has a limited stock of 1000 units.
LeEco releases Le1S, the disruptive flagship
Besides Le Max, LeEco also released a flagship killer, Le1S, which was released in China in November and in a short 2-month timespan, LeEco has sold more than 3 million Le1S, the best seller in China and other markets.
Le1S is equipped with Helio X10 Turbo, the flagship processor of the year with outstanding features and performance. It not only gives users the best multimedia experience and gaming experience without any lag or interruption, but also allows a quick charge which means 5 minutes of charging gives 3.5 hours of talk time.
A good comparison with Le1S is iPhone 6s plus, according to Atul. Although both have the same screen size, Le1S' body length and width are 7.1mm and 3.7mm shorter respectively than 6s plus, which means less bulk, but more screen ratio for Le1S. And the 7.5mm thick Le1S weighs only 169 g, an even 23g lighter than the same screen sized iPhone 6s Plus.
Le1S's rare 13-megapixel camera is definitely worth mentioning about. Equipped with blue glass infrared filter and ISOCELL - a technology that interprets every single detail back to life, the camera could capture the finest picture never a phone could make before.
And thanks to the adopted three core focusing technologies, namely PDAF, ball bearing VCM, Closed Loop, the camera could focus in a blink of eyes, 0.09 second. This makes the phone a best choice for sport fans, who can capture the finest and un-blurred picture even in a fast-moving sports game.
Le1S has also the world's fastest fingerprint recognition technology, which can unlock the phone from any angle within 0.15s with 99.3% accuracy, and the phone can maximally add 5 fingerprints. Le1S also has the world's first mirror-surfaced fingerprint scanner which could be a gospel to appearance-loving consumers.
The full-metal aircraft grade aluminum unibody makes the phone scratch proof, for which competitors can hardly offer the same level of resistance. Users can erase their worries of having other hard or sharp objects in their pocket which may scratch the phone.
A big outstanding and unique feature of Le1S is its type-C port and fast charging technology. Different from traditional charging ports, which may need users to fumble twice in connecting correctly, type-C port is a two-way charging and customers can charge either side up.
And Le1S has its unique fast charging technology, ensuring plugging for 5 minutes in return for 3.5 hours of talk time, which is rarely seen with other existing brands.
Le1S is such an art piece that it doesn't even have a single screw in its body, which is not even achieved by iPhones. Le1S might be the world's only metal unibody phone featuring a screwless industrial design, which upholds breathtaking minimalism.
The super-slim body and bezel-less industrial design makes Le1S a great choice for business and entertainment and for almost all age groups. This is why LeEco calls Le1S "the Super Model".
The Le1S would be exclusively available on Flipkart starting 2nd February, with first flash sale on 2nd February starting 12 noon. The registration for the same will start on 20th January 6pm and will end on 2nd February at 11am.
The price of the two flagship superphones are also shocking, not for its high end features, but for its below industry cost pricing strategy.
LeEco disrupts the market by publicizing standard BOM cost in the industry, selling phones lower than industry cost
During the launch event, LeEco even publicized the standard industry BOM cost. BOM (Bill of Materials) is a list of the raw materials, sub-assemblies, intermediate assemblies, sub-components, parts and the quantities of each needed to manufacture an end product. Never ever a producer or a manufacturer would publicize the industry BOM cost, as no one would want others to know its profit margin.
However, LeEco is the first one around the world to do so. This move could greatly disrupt the market and force other brands to publish their BOM cost also to let consumers make the wisest choice.
LeEco sells Le Max and Le1S at a price based on the industry standard BOM cost. The Le Max is sold for 32,999 and 36,999 Rupees for 64G and 128G respectively, while Le1S's price is even more attractive at 10,999 Rupees. And worth to mention that LeEco is building a network of 555 service stations in prime locations around India, providing 24*7 multiple languages services to customers. And the warranty policies are all above the current industry standards. For example, within the 1 year warranty period, user can get a brand-new Le Max if the phone is broken or not working, saving the headache of waiting for weeks to get the old phone fixed and taken back.
For the invitation-based Sapphire version of Le Max, the price will be 69,999 Rupees.
LeEco unveils near-future content plan and other strategies
During the two-hour launch event, LeEco also unveiled its near-future content plan. LeEco announced a strategic cooperation with Eros Film Company over content cooperation.
Also LeEco will also work with YuppTV, which will provide 250 live channels across 12 languages, offering entertainment, news, movies, music, kids, lifestyle and spiritual content. All this content will be available on Le Superphones in quarter two of 2016.
LeEco will have flash sales for Le1S exclusively on Flipkart, the largest e-commerce platform in India, on February 2nd. And for the premium Le Max, the exclusive sales will start on Flipkart on Feb 16th. For anyone who buys Le1S on February 2nd, the consumer with an Axis Bank card can get 10% cashback. An important note is due to the limited stock of Le1S, 60,000 units, consumers have to register for flash sale from January 2Oth.
LeEco considers India as an important market, and plans to build a large-scale R&D center in Bangalore within 2016, with more than 1,000 people, covering Super TV, Super Phone, accessories, LeMall, and Clouds etc. Atul Jain, COO of LeEco India, said, "We are facing one of the most promising markets in the world, and LeEco hopes to sustain its legendary story here."