By: Emma Isichei, Worldwide category director, Capture Solutions at Kodak Alaris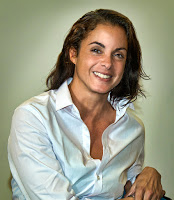 Is the famous saying 'Garbage in, garbage out' still relevant? After all, GIGO became a popular term somewhere in the sixties. And with smarter systems and processes there is less 'garbage out'.
Unfortunately there is still a lot of 'garbage in': the data entering the business is all too often 'bad', wrong or incomplete. Data accuracy remains a challenge, especially as data quality and data accuracy are of the utmost importance in this data-driven economy. With poor 'data in' we get errors, unsatisfied customers and underwhelming customer service and experiences. But we also lose money and productivity.
There are several reasons why there is still so much 'garbage in': wrong choices, poor data quality and human error. The good news: all these causes can be resolved.
Fighting the cost of poor data quality at the source
Almost two years ago Gartner estimated that poor-quality data on average costs organisations a whopping $14.2 million annually. That is huge and more than enough reason to take action.
But how do you start? Where do you begin? The most obvious place to start is where the data that you and your customers need enters the organisation and flows into the processes which turn them into intelligence, knowledge and valuable 'output'. Data comes in across a broad variety of sources and channels. Let's look at a few and, more importantly, ways to have better data and information coming in through them.
Here are some ways to beat 'garbage in' and improve data accuracy in capture:
Automation - Manual data entry is prone to errors and human errors overall are among the main reasons of data quality issues. It's important to automate where it makes sense and avoid the 'bad data in' where human mistakes lead to financial losses and slow processes, essentially also resulting in missed revenues and hidden costs. Automating manual processes regarding data input is all the more important today as data is a key asset in the digital business.
Document capture excellence - A lot of data still comes from paper sources, often standing in the way of digital transformation. But paper will not go away any time soon for so many reasons. So, let's just make digitization better! To ensure the accuracy of the information that sits in paper documents and enhance efficiency it's important to choose document scanners that enable the best image quality, among others with integrated image processing. Professional capture software - Hardware alone is not enough: the capture software plays a critical role too. With Kodak Capture Pro software, for instance, you are sure that you avoid costly errors and reduce human errors to the max while enhancing efficiency and data quality.
Processes - Processes are key, regardless of data source or channel. And even if you use the best document scanners, capture software and other data capturing sources, the processing and routing of the information across various connected systems needs to be fast, correct and streamlined.
Close to the source - Capturing close to the source with the best capture solutions and streamlining information processes means a world of difference for your business efficiency. And it helps you save a lot of money. This goes for paper documents where the need to capture close to the point of entry is known to reduce errors and speed up processes but also for many other ways of information and data capture where we want to shorten the time between capture or 'data in' and output or 'data out'. While data is a core asset, speed is a key differentiator in an age where the right information needs to be available in the best and most rapid way without any loss of data quality.
-Ends-