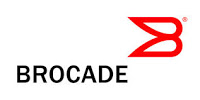 Brocade announced the BROCADE G620, the industry's first Gen 6 Fibre Channel switch for storage networking. Advancing Brocade's leadership in FIBRE CHANNEL technology, the new purpose-built and high-density SAN switch delivers breakthrough performance and scalability designed to support data growth and demanding workloads from mission-critical applications.
Fibre Channel fabrics are the common thread that connects organizations to their most critical applications and data. Today, Fibre Channel drives the world's economies with the most trusted and widely deployed network infrastructure for storage. Thirty billion transactions go through Fibre Channel each day and 96 percent of the world's banks, airlines and retailers rely on Fibre Channel. Gen 6 is the next generation Fibre Channel technology that will enable organizations to address performance, reliability and scalability requirements for hyper scale virtualization, new data center architectures and next-generation storage technologies.
"Fibre Channel has been an integral part of every wave of storage innovation in the data center," said Jack Rondoni, vice president of storage networking at Brocade. "Brocade continues to drive Fibre Channel innovation to help customers deliver more value from their applications and infrastructure. Together with our partner ecosystem, we are now delivering Gen 6 Fibre Channel products that will redefine availability, performance and scalability for enterprise storage."
Gen 6 Fibre Channel is especially significant for new technology such as flash-based storage, which is accelerating the transformation of the data center. As organizations redesign their data centers with flash storage to optimize application performance, they require networks that deliver low-latency, high capacity bandwidth and reliability. Today, 70 to 80 percent of flash array storage systems are already deployed with Fibre Channel. Tomorrow, next-generation flash storage based on Non-Volatile Memory Express (NVMe) will seamlessly integrate with current and future Gen 6 Fibre Channel networks.
"Performance, availability, and scalability are paramount for flash storage architectures," said Eric Burgener, research director, IDC storage practice. "Fibre Channel has been the network of choice for enterprise deployments due to its low-latency and high-availability characteristics. Gen 6 Fibre Channel extends these benefits for the next wave of storage innovation."
The Brocade G620 switch delivers increased performance across 32 and 128 Gbps links and shatters application performance barriers with up to 100 million IOPS. The Brocade G620 includes four Q-Flex ports the can support 128 Gbps or be split out into four 32 Gbps links. Delivering the industry's highest port density in a one rack unit (1RU) chassis, the switch offers 24 to 64 ports for "pay-as-you-grow" flexibility and scalability.
The Brocade G620 with Gen 6 Fabric Vision™ technology now includes IO Insight to help organizations achieve greater visibility into performance monitoring. This new capability helps ensure critical SLAs can be met by monitoring IO statistics, including device latency and IOPS metrics, to provide intelligence for early detection of storage performance degradations. IO Insight extends and complements automated monitoring, diagnostic and management capabilities enabled by Brocade Fabric Vision technology to further simplify storage networking environments.
"Fibre Channel remains a core part of our IT infrastructure because of its performance, reliability, scalability and availability and we expect it to play a vital role in the future of our advanced storage deployments," said James Howard, principal architect, Rackspace. "We are pleased to see the Fibre Channel industry advance storage networking technology with its Gen 6 announcement and look forward to its expanded feature set and capabilities."