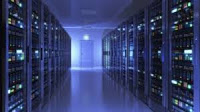 In the fourth quarter of 2015, worldwide server shipments increased 8.2 percent year over year, while revenue grew 9.2 percent from the fourth quarter of 2014, according to Gartner, Inc. In all of 2015, worldwide server shipments grew 9.9 percent, and server revenue increased 10.1 percent.
"The real growth driver for the quarter in terms of absolute value was the Other Vendors category," said Jeffrey Hewitt, research vice president at Gartner. "This collection of unspecified vendors that includes original design manufacturers (ODMs), like Quanta and Wistron, contributed over $750 million in revenue and over 170,000 server unit shipments for the period. This demonstrates that the growth of hyperscale data centers, like those of Facebook, Google and Microsoft, continues to be the leading contributor to physical server increases globally."
In the fourth quarter of 2015, the regions with the highest growth rates in terms of unit shipments were Asia/Pacific (20.1 percent), North America (8.5 percent) and Western Europe (4.3 percent). All regions except Asia/Pacific, North America and Western Europe declined in vendor revenue, with those particular geographies exhibiting growth of 19.7 percent, 9.7 percent and 8.0 percent, respectively.
Even as its revenue declined 2.2 percent in the fourth quarter of 2015, Hewlett Packard Enterprise (HPE) led the worldwide server market based on revenue with 25.2 percent of the market (see Table 1). Of the top five global vendors, all but HPE showed growth for the quarter. The primary decline in HPE's server shipments can be attributed to a global weakness in Windows-based x86 servers, while the decline in revenue was driven mostly by a drop in RISC/Itanium Unix server sales for the period.
Worldwide: Server Vendor Revenue Estimates, 4Q15 (U.S. Dollars)
Source: Gartner (March 2016)
In server shipments, HPE remained the worldwide leader for the fourth quarter of 2015, even as its shipments declined 2.6 percent (see Table 2). Huawei and Inspur Electronics experienced the strongest growth in the fourth quarter of 2015, with shipment growth of 27 percent and 53.3 percent, respectively.
Worldwide: Server Vendor Shipments Estimates, 4Q15 (Units)
Source: Gartner (March 2016)
Worldwide x86 server demand increased in shipments by 9.3 percent and revenue by 10.4 percent for the fourth quarter of 2015.
Full Year 2015 Server Market Results
2015 produced overall increases of 9.9 percent in shipments and 10.1 percent in revenue. x86 servers continue to be the predominant platform used for large-scale data center build-outs across the globe, and the growth of integrated systems, while still relatively small as an overall percentage of the hardware infrastructure market, also provided some growth contribution to the x86 server space for the year. The outlook for 2016 suggests that modest growth will continue in the server space on the whole with some constraint being felt from current economic and currency exchange issues in some regions.
Additional information is available to clients who have access to Gartner's Servers Quarterly Statistics. This database provides worldwide market size and share data by vendor revenue and unit shipments. Segments include: region, vendor, vendor brand, sub brand, CPU type, CPU group, max CPU, platform, price band, operating system and distribution channel.