By: Colin McCabe, Director, Consulting and Training, Red Hat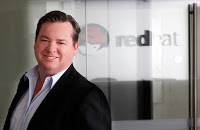 The growing ecosystem of web-connected devices and platforms known as the Internet of Things (IoT) has the potential to effect major changes in many industries, including manufacturing, retail, and transportation. The IoT represents big opportunities, and businesses need to know how make the most of it.
"Gartner, Inc. forecasts that 6.4 billion connected things will be in use worldwide in 2016, up 30 percent from 2015, and will reach 20.8 billion by 2020. In 2016, 5.5 million new things will get connected every day." This will likely include smart sensors for predictive maintenance, RFID tags in retail to manage inventory, and intelligent gateways for real-time analysis and decision making at the edge of the network.
The rate at which organisations of all sizes and from all industries are finding ways to make the IoT work for their business is astonishing. Even if it is something as simple as creating a new smartphone app or inserting a monitoring platform into an existing business system, companies can tap into the potential this amazing ecosystem of devices offers.
Red Hat recommends a seven-point check list for organisations kicking off their IoT journey:
1. Involve the right team(s). IoT planning should be a cross-enterprise endeavour involving the IT department, various business divisions, and all security operations teams.
2. Look for the greatest value. Define specific business objectives that can drive the greatest overall benefit, such as improved operational efficiencies or better customer experience.
3. Start small, aim big. Start with smaller projects that demonstrate value and create a solid business case before beginning larger-scale deployments.
4. Prioritize security. An IoT infrastructure can increase an organisation's potential attack surface, thanks to the connectivity between devices and business systems. Companies should make sure security planning needs are met before an IoT initiative is put into play.
5. Cloud compatibility. How will the IoT initiative work in a cloud environment? This is important, as it is the cloud that will often provide the scalable platform through which those connected devices will be managed and operated, and provide a cost-effective solution for the volume of data they generate.
6. Maintenance. How will IoT devices be upgraded or repaired? How will the data be managed effectively and ethically? Develop a clear strategy for managing the IoT within the organisation.
7. Analyse the data. Businesses need to implement a platform that can analyse the data from the IoT devices they have tapped into, and act on that data at the right time.
-Ends-