By: Cássio Vaquero Regional Director, Information Management Division, for Asia-Pacific and Latin America.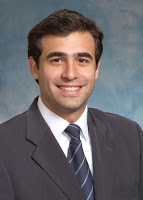 Businesses today are adopting document management solutions at a rapid rate. With business evolving the demand for more accessibility to information continues to accelerate. This coming year enterprises that are best equipped to handle requests that are instant will be the one that will thrive the competition. The document management sector that is ever-changing will see lots of great opportunity for technology to play a major role in improving efficiency and increasing the bottom line and will shy away from traditional paper files. In the coming years, we will witness trends catching up as organizations will want to synergize effectiveness and efficiency of supporting services across the company by applying multiple service delivery models including elements of shared services, outsourcing, off-shoring and IT solutions.
Information Management will play a major role in global business services as they can be implemented globally and span across business units and functions. Document Management provides extensive tools and techniques for data retrieval too. Retrieving information and data is one of the imperative parts of any process operation. This involves facets such as time, accuracy as well as integrity of records and information, affecting the whole process in terms of resource, labour and money. Since users today are adopting these technologies on a global scale, several key trends are emerging in the document management market which is influencing decision-makers. Some of trends that will impact document management will include:
Trend 1 # Big data defines a new dimension for document management
Digital India initiative is leading to a modernization of record-intensive government services and this initiatives can take advantage of advances in big data. While the penetration of digital currently is at a surface level in India, primarily due to the absence of the right infrastructure, the coming years will see stellar growth for the technology across various government agencies. In India, major users of this technology are still the private banks and the multinational banks. Public sector banks have not started adopting the technology widely yet. A lot of the adoption is also impeded by the fact that we don't have the right infrastructure because when we want to move images besides data then the bandwidth and other necessities get bigger.
Other non-traditional segments, for example healthcare, could be another major growth area in India for digital technologies as a lot of people take health-related services and all of these generate records. Especially with insurance being adopted today, these records need to be properly kept and exchanged with third-party companies. There are many standards that are being evolved worldwide for these types of applications and they can drive a lot of potential in India. Ever growing eCommerce segment itself means the logistics business within India is growing. The growth in the logistics industry will also lead to the consumption of digital technologies.
Trend 2 # Mobility and cloud computing
Web-based document management allows for scalability, making it a solution for businesses both small and large. Since it offers ease of access and reduced costs, cloud computing drives the best document management systems. The cloud ensures that documents are available at anytime, anywhere. With cloud computing, you don't need to be on a specific computer or within a closed network in order to access files; all one needs is an Internet connection. However, decentralized business processes create challenges - and opportunities - for back-office processes. The distributed nature of branch offices makes it easier to balance workloads across geographically dispersed locations and ensure a standard response to requests.
With today's professionals constantly in motion there is a demand to access important files and documents on the go. To this document management software needs to be accessible from mobile devices. Accessibility itself isn't enough, but the experience must also be user-friendly. With mobile devices getting popular so does the necessity of mobile-friendly development for doc management software. The concept of mobile document management is increasingly in demand, and as a practice it is playing an important role in the current technological landscape. The benefits affects almost any business, and all types of users. This is especially the case for mobile employees, sales staff and workers in logistics and distribution, for whom the idea of ​​mobility takes on a real meaning.
Trend 3 # Archiving will go mainstream
Companies have been converting paper documents to electronic format for long term retention for some time now. Migration, conversion and adoption of open standards are accepted ways to solve the problem of accessibility over time. Those approaches, however, are not widely adopted at this time. Digital records that have a long-term retention are at risk when hardware devices, software applications and file formats become obsolete. Research performed by archives institutions show wide swings in the lifespan of common archive and long-term storage media. Software file format obsolescence is also a significant area of research for archives and academic institutions. Many first-generation business and personal productivity tools are retired, and the inability to retrieve or view older digital records is becoming a reality. To address this, Enterprise architecture and records management professionals must be open to collaboration, working cross-functionally with business users and jointly developing their technical roadmap for the identification and exploration to store corporate records. Regulations now cover the broader spectrum of information stored electronically e.g., video, social media or instant messaging etc, not just the images or office documents that have traditionally been called "records." Information archiving is emerging as a term that better describes and supports a holistic, life cycle view of the creation, use and protection of digital information.
Trend 4# Sharing information across devices
Different businesses have diverse document-management needs. Unlike on-premises systems that need to be specially configured to be accessed from one system in the office, today employees are demanding BYOD-based solution that can be easily tapped into from any device with an Internet connection. This in turn gives employees full access to the system, irrespective of their location on the same floor. This year demand will be seen in sharing information across devices on various platforms. The answer to this lies in Artificial Intelligence based solutions which are especially powerful when used to understand customer communications and take action—whether responding to an inquiry, building a knowledge base, or kicking off a workflow process. By adopting this new wave in technology, organizations can deliver more accurate responses on the first interaction, reduce handling times, minimize transaction costs, and increase staff productivity. More important than just saving money, businesses can now drive up customer satisfaction and loyalty by creating better customer experiences. Also, this process will enable more effective capture of all types of information-both structured and unstructured-and deliver it in context across any application, platform, or process. With secure access to information from any device or location, one can ensure that enterprises have the information they need, when and how they need it, to do their jobs effectively. These offerings can reduce the time spent looking for business-critical information and significantly improve productivity whilst providing a richer user experience.
###