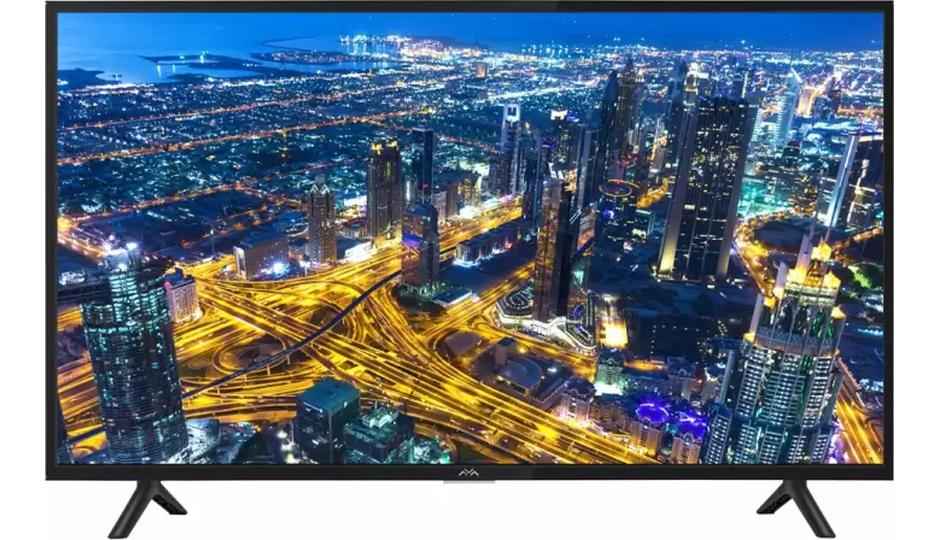 In a move which will delight consumers and gadget lovers across the country, iFFALCON, an India-centric smart TV brand from the world's top-three TV manufacturer TCL Electronic Technology, has joined hands with leading e-commerce marketplace Flipkart to announce the launch of 'iFFALCON TV Days'. Scheduled from December 15 to December 17, 2018, this first-of-its-kind initiative has been launched on popular mass demand, at the request of iFFALCON fan community and gadget lovers in India.
During 'iFFALCON Days', the entire range of iFFALCON's innovative entertainment Android TV offerings ranging from 32'' to 75'' will be available for purchase to Indian consumers in F2A, K2A and H2A series. The iFFALCON TVs come with unmatched features like Dolby Audio, built-in Chromcast, Pre-installed Netflix, Google Assistant support and HDR 10. Flipkart users will also get up to Rs 24,500 off on exchange and No Cost EMI offers on iFFALCON TVs from December 15-17th to further elevate their shopping experience.
iFFALCON 32F2A, 40F2A, and 49F2A are Google-certified Android TVs equipped with AI capabilities and will be available for INR 13,499, INR 19,999, and INR 27,999 respectively to enable Indian consumers to access state-of-the-art technology at the most affordable prices. The 55K2A and the 65K2A are a part of iFFALCON's K2A series and are designed for delivering superlative performance, immersive entertainment, and seamless interconnectivity. Perfect for India's growing gaming audience, these products will be available at INR 39,999 and INR 59,999 respectively.
The pride of the event, however, is iFFALCON 75H2A. In addition to top-of-the-line features such as 75-inch 4K UHD screen, in-built Harman Kardon speakers, micro dimming, voice search, and Chromecast, it also comes equipped with a sleek and aesthetic design. Priced at INR 1,49,999, iFFALCON 75H2A can complement any home décor with superlative style while delivering high performance and an unmatched, engaging entertainment experience.
Speaking on the launch of 'iFFALCON TV Days', Mr. Mike Chen, Country Manager– TCL India, said, "iFFALCON has one vision: to provide Indian consumers with unparalleled choice when it comes to their home entertainment options. We have created a range of innovative entertainment offerings to cater to the varied demands of Indian consumers across demographics. The launch of 'iFFALCON TV Days', a first-of-its-kind initiative driven by popular demand, allows us to take that value proposition to every consumer across the country. We are confident that our product offerings will be extremely well-received by our target audiences and will further elevate their home entertainment experience."
Sandeep Karwa, Head of TV & Appliances – Flipkart, said, "Over the last few years, customers have shown a great appetite for improved technological products, and Flipkart has been at the forefront of driving the growth for this market. As we continue to grow the TV market, we are ensuring a stellar line of offerings for our customers."
"iFFALCON TVs, available exclusively on Flipkart, have witnessed high demand and have emerged as one of the bestselling brands in a very short time since entering the Indian market, receiving great feedback from customers across segments. The brand promises the latest in technology that is customized to suit the needs of the Indian customer. We are delighted to partner with iFFALCON for 'iFFALCON TV Days' and enable access to the latest home entertainment technology and features at the most cost-effective prices to all customers across India."