Simplilearn Appoints Mike Tamir, as Course Advisor for AI and Machine Learning Online Training Programs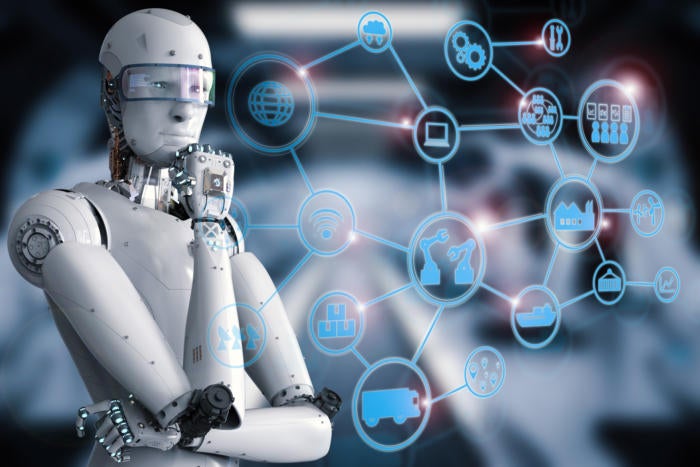 Simplilearn announced the appointment of Mike Tamir, Ph.D., as the Advisor for Simplilearn's Artificial Intelligence and Machine Learning curricula. This position was created to support the growth of Simplilearn's courses and address the technology skills needed for organizations undertaking digital transformation, as well as to help alleviate the critical talent shortage of candidates qualified for AI and machine learning roles.
"As the top influencer in AI and machine learning, Mike Tamir brings the perfect expertise to Simplilearn's online training courses, applying his extensive background not only working in the field of artificial intelligence for companies like Uber ATG, but also as an academic, lecturing for UC Berkeley and other top-tier universities," stated Krishna Kumar, CEO of Simplilearn. "We are proud to have him on our team of real-world experts who have made Simplilearn the most up-to-date and credible source for online training in the technology skills held in such high demand by today's enterprises."
A pioneer in applying deep learning and distributed, scalable machine learning techniques to operations, logistics, marketing and other business initiatives, Mike Tamir will be serving as a Subject Matter Expert and Course Advisor for Simplilearn. Working closely with Simplilearn's content team and other influencers, having already advised the company on its existing AI courses, he will continue to guide the latest AI curricula that include the Artificial Intelligence Engineer Program, Machine Learning, and Deep Learning with TensorFlow courses.
Mike Tamir, newly-appointed AI and Machine Learning Course Advisor said, "I'm honored to partner with Simplilearn. Machine Learning will continue to grow as the key to success in nearly every business and product in the years to come. Equipping students with the fundamental skills necessary in this industry is a nobel and important mission, which I am pleased to help support."
Ranked number one globally as an influencer for Machine Learning and AI by Onalytica, Mike currently serves as Head of Data Science at Uber ATG (self-driving vehicles) and is a lecturer for the University of California, Berkeley iSchool Data Science Master's Program. He has led several Data Science teams, including as Chief Data Scientist for InterTrust and Takt, and Director of Data Sciences for MetaScale. He also created the MS in Data Science program in partnership with the University of New Hampshire. Mike's career in academia began as a mathematics teaching fellow for Columbia University and graduate student at the University of Pittsburgh, where he received his Ph.D. for work on Modeling Applications in General Relativity and Quantum Statistical Mechanics.